Top bankruptcy attorney Bryan P. Keenan, founder of Bryan P. Keenan & Associates in Pittsburg, PA, explains how it's possible to eliminate credit card debt with key insights. For more information please visit http://bryankeenanattorney.com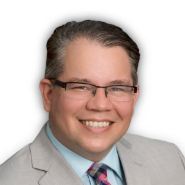 Pittsburgh, PA, United States - October 18, 2019 /MM-REB/ —
In a recent interview, leading bankruptcy attorney Bryan P. Keenan, founder of Bryan P. Keenan & Associates in Pittsburg, PA, revealed essential facts about eliminating credit card debt.
For more information please visit http://bryankeenanattorney.com/
When asked to comment, Keenan said, "Many Americans who are drowning in a sea of credit card debt don't have all the relevant facts before filing for bankruptcy. Here are three important pieces of information to know to ensure that the filing process goes as smoothly as possible."
The good news, Keenan pointed out, is that declaring Chapter 7 bankruptcy comes as a huge relief for anyone who has racked up credit card debt. After the filing date, he said, it's illegal for credit card companies to collect on any past-due payments.
"When someone files for Chapter 7 bankruptcy, they are relieved of any unsecured debt, which includes credit cards, personal loans, and medical bills. Collection agencies that try to settle debts are in violation of the law and can be taken to the bankruptcy court."
Avoiding fraudulent activity, according to Keenan, is one of the best ways to ensure a positive outcome when filing for bankruptcy.
When asked to elaborate, he commented, "In this context, fraudulent activity means using a credit card without the intention of paying it back. In other words, the bankruptcy court will view maxing out a credit card after you've met with a bankruptcy attorney as fraudulent. Doing this could severely hurt your chances of wiping your debt slate clean."
Contrary to popular belief, many bankruptcy filers receive credit card offers after filing.
"This may come as a shock for many, but declaring bankruptcy can actually make filers more appealing to credit card companies. There are two reasons for this. First, clearing away debt improves your debt to income ratio, a factor that credit card companies take into consideration before sending out an offer."
"And second, regulations that are in place require bankruptcy filers to wait eight years before declaring bankruptcy again. This rule acts as a guarantee to lenders, meaning that you'll have a better chance in qualifying for credit," he added.
Keenan added that while it's possible for anyone who declared bankruptcy to rebuild their credit score through credit cards, they should practice caution.
"You wouldn't want your credit score to take a nosedive by falling into more debt. Only use credit cards for the basics such as paying for utility bills or refilling the tank," he said.
Source: http://RecommendedExperts.biz
Contact Info:
Name: Bryan Keenan
Email: Send Email
Organization: Bryan P. Keenan & Associates
Address: 993 Greentree Rd #101, Pittsburgh, PA 15220, USA
Phone: 412-922-5116
Website: http://bryankeenanattorney.com/
Source: MM-REB
Release ID: 88927505