February 14, 2020 - /PressAdvantage/ - Twin Cities PC Repair, based in Eagan, Minnesota, has announced that they have recently published a blog post that discusses the advantages of using an ad blocker. The article is titled, "The Advantages of Ad Blocking," and points out that it is usually highly recommended for people to try to avoid ads unless they are in the advertising industry. It is explained that online ads are not just annoying but they can also be a security risk. This is because cyber criminals may also buy legitimate ad space in their effort to lure users to visit malicious sites. The result is that websites that people are familiar with and trust that use legitimate ad networks may serve up the malicious ads.
Patrick Jensen, owner of Twin Cities PC Repair, says, "We suggest that people make use of ad blocking tools to avoid security risks. Adware is another security risk that people may be exposed to if they don't use an ad blocker. Adware is often packaged with legitimate software and the adware then runs on the computer without the user being aware of it. It will then display unwanted ads and redirect search requests to ad websites, and it may also mine the user's personal data."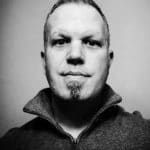 Patrick Jensen recommends that people keep their software up-to-date, run antivirus checks, and protect themselves from malicious downloads and malware. It may also help to avoid Java and Flash because these are often used by malvertisers. Cyber criminals often target Windows users because of the large user base, although Macs may also be subjected to malvertising attacks.
Meanwhile, Twin Cities PC Repair is a provider of responsive computer repair services for the Twin Cities in Minnesota and neighboring areas. They are able to offer all kinds of computer and tablet services, whether the problem has to do with hardware or software. They are capable of troubleshooting the device and provide the customer a number of alternatives with affordable prices.
Twin Cities PC Repair can also offer hardware and software installation, assisting customers determine which hardware or software should be installed to best serve their specific needs. The also provide professional computer repair, including virus and spyware removal. They can offer remedies for all types of computer problems and they work through a remote and super-secure connection to eliminate computer viruses and spyware.
They can also provide data backup and recovery services to make sure that essential files in the computer, including important music, tax documents, family photos, confidential research papers, and the like will not be lost forever in case there is a hard drive failure. They have a "no data, no charge" policy, which means that they will not bill the customer if no data is recovered.
There are other features that make their data backup and recovery services stand out from the crowd, in addition to the guarantee. These include the use of ISO-5, Class 100 clean room facilities; the use of SOC 2 Type II security audited facilities; low-cost evaluation and inbound shipping; a 14,000 square foot data recovery lab; a world class group of data recovery specialists, including mechanical engineers, electrical engineers, and forensic scientists; and the services of enterprise data recovery professionals.
Twin Cities PC Repair also provides software installation. This includes the installation of application or system software. They can help the customer make sure that a particular software is compatible before the installation; install and configure software; perform the required software updates; and create the required shortcuts for the customer.
They can also provide assistance with regards to hardware updates, which can extend the life of the customer's current computer system. Because of the very rapid development in computer technology, computer systems often have to be updated after six months. By providing simple and inexpensive upgrades, the existing computer system can become up-to-date.
Those who are interested in getting the appropriate remedies for computer issues, including printer problems, can visit the Twin Cities PC Repair website, or contact them on the telephone or through email.
###
For more information about Twin Cities PC Repair, contact the company here:

Twin Cities PC Repair
Patrick Jensen
6514568655
patrick@twincitiespcrepair.com
860 Blue Gentian Rd
Suite 200
Eagan, MN 55121

ReleaseID: 60034254